Every morning we wake up, pour ourselves a cup of coffee and scroll through Facebook to see what's new on the daily feed. Eventually (and unfortunately) you get up to get dressed and ready to go. Some days are easier then others, but still a very important decision considering you'll be in those clothes all day long. When looking into our closets, we all have classic pieces that define us – we don't know where we would be if we didn't have them. Think about it. I bet you have you favorite go-to pair of jeans when you're running errands all day or that white shirt that goes with absolutely everything.
It's 7:45, that coffee cup is empty and you're ready to tackle the day. Before you leave, you can't forget to check your favorite Instagram account for either a motivational picture or a funny meme to kick the workday off on the right foot.
It's interesting to think about how often one checks their social media feeds and how they have become part of our daily schedules. Just like our wardrobe essentials, social media has key essentials to success as well.
Social media is much more then just posting pretty selfies on Instagram or sharing your location on Facebook. Social media has become an outlet for brands to reach their consumers on a whole new level. Looking back to 2004, Facebook launched as a social website for college students. Over the past 12 years it has become a multi-billion dollar company uniting people from all around the world. Over the past few years, advertisers have found their spot within social media. It has become a part of our everyday routines, just like getting dressed.
We've picked out a few essential aspects every social media brand should be paying very close attention to, and threw in a few of our favorites for some inspiration ☺️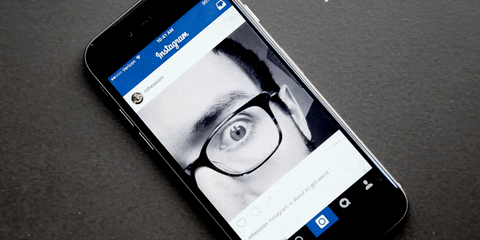 Understanding the Audience: You wouldn't wear your New Years Eve dress to brunch with your in-laws, would you? Running errands? Throw on your favorite jeans and vans. Dinner date? That new skirt you picked up last weekend. Social media brands need to understand their audience to successfully reach them. Rebecca Minkoff's understanding of her audience allows her to share a lot more then just her products. As a designer, Minkoff has created a line of clothing, shoes, and handbags for fashion forward, young professionals. Her handbags are nothing less than innovative, making it easier for commuters to carry everything they need in a bag they don't need to be embarrassed to have.
With a specific focus on a younger audience, through social media she carries a strong and powerful voice to each of her platforms. However, the content that is posted is hard to compare to any other brand. Rebecca Minkoff not only shares her eye-catching handbags, but also artistic photos, fun videos or Boomerangs – all with slightly inappropriate and lighthearted jokes. Aside from her collection of appealing Instagram pictures, she always keeps up to date with world issues and ties them into her brand. She's caught the attention of the extremely tech-savvy Millennial crowd. She currently has 696k followers on Instagram, 842k followers on Twitter, and 390k likes on Facebook. If you haven't yet, make sure to check her out.
Audience Engagement: Audience engagement may be difficult to perfect but will take your brand further than you think. Typically, brands will want to share their current promotions and advertisements, however this could be an annoyance to their audience. People who are scrolling through their feeds during break do not want to be bombarded with loud advertisements or bothered by aggressive marketing campaigns. PetSmart took an interesting twist when interacting with their audience. Instead of sharing their weekly sales, PetSmart uses Instagram and Facebook to share their customer's photographs of their pets alongside the occasional promotional offer. PetSmart truly shines the spotlight on not only the customer but their fuzzy friends too! Who wouldn't want their dog to be Insta-famous anyways?
Visual Brand Identity: When scrolling through your social feed a jaw-dropping picture is bound to catch your attention. Aside from the 140-character statement on Twitter or the impressive number of likes on a Facebook page, photographs speak more than 1,000 words. The visual brand identity to a specific brand is especially important on social media. National Geographic continues to create incredible posts with photographs that are hard to even compare. National Geographic first debuted as a text-based scientific journal about geography and has showed outstanding growth adjusting to technological advances. On each of their social accounts, they have consistently shared scientific articles and artistic photos that show nature from a completely new perspective. Coming from an informational magazine, technology has only brought this brand further due to their outstanding visual brand identity they have created throughout their social media accounts.
Consistency: Each social network may have a different layout with different goals, however your brand should be consistent no matter what. Building off your company website, each social page should have the same feel building up your brand's personality. Lululemon has taken the social media game at full speed. From their e-blasts, to their website, to each and every one of their social accounts, Lululemon has created a distinctive voice: smart and educated with a witty sense of humor. Lululemon has even brought their voice into each of their brick and mortar stores and individual products. All around, Lululemon has made their brand voice loud and clear. Brand consistency on social media allows the audience to build a bit more trust since the brand's presence on your feed feels like a real person.
Look at these four topics as the essentials a brand needs when creating their own social media strategy. Understanding the audience, audience engagement, visual brand identity, and consistency are four key components of the social media wardrobe.