Local Services Ads now supports more businesses
As a vital part of the community fabric, local businesses must stand ready to assist their neighbors in times of need. Whether it's an emergency dental appointment, exam anxiety in a teenager, or a beloved pet's overdue grooming, Local Services Ads connects people with trusted local providers who can help—more than 70 types of businesses and growing. For local businesses, being there for the community that sustains you is key. With Local Services Ads, you have a powerful way to do just that.
More than 70 types of businesses can now use Local Services Ads
By leveraging Local Services Ads, you can quickly and easily advertise your services near the top of Google's Search engine results pages. This offers a great benefit with regard to quality phone calls, messages, or even appointment bookings in various areas that you select. And as an added bonus: you get visibility into performance metrics via tracking leads — including being able to listen back on recorded conversations between yourself and potential customers!
You can also manage your listings, like updating your hours and service areas, either on desktop or through the Local Services Ads mobile app (Android and iOS). Meanwhile, potential customers can see your business information, read reviews, look at photos and either call, message or book2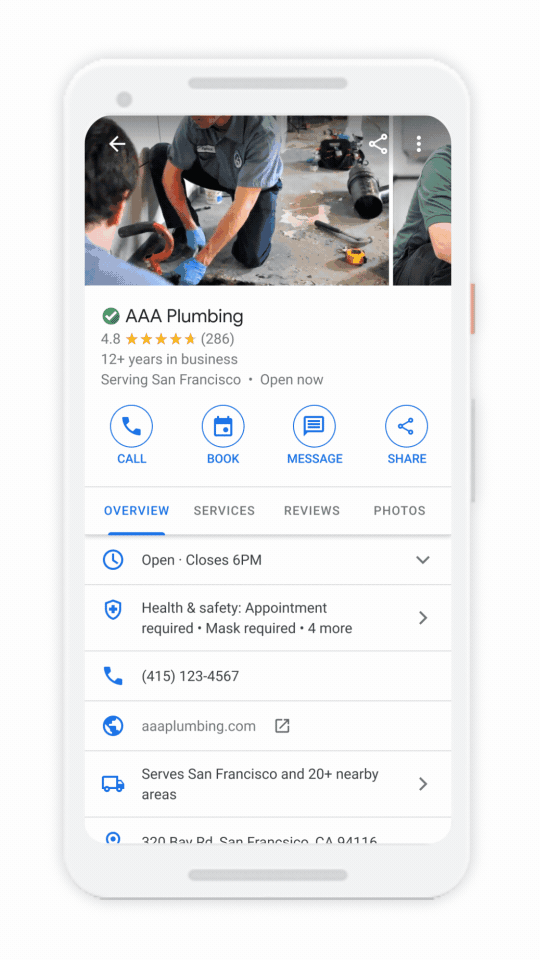 Local Services Ads is now available for more than 70 unique types of service area and storefront businesses, including new categories such as education, people care, pet care, wellness and health care. Furthermore, the booking feature is exclusive to only home services providers that have enabled booking with one of our partners. Don't miss out on this incredible opportunity – start taking advantage today!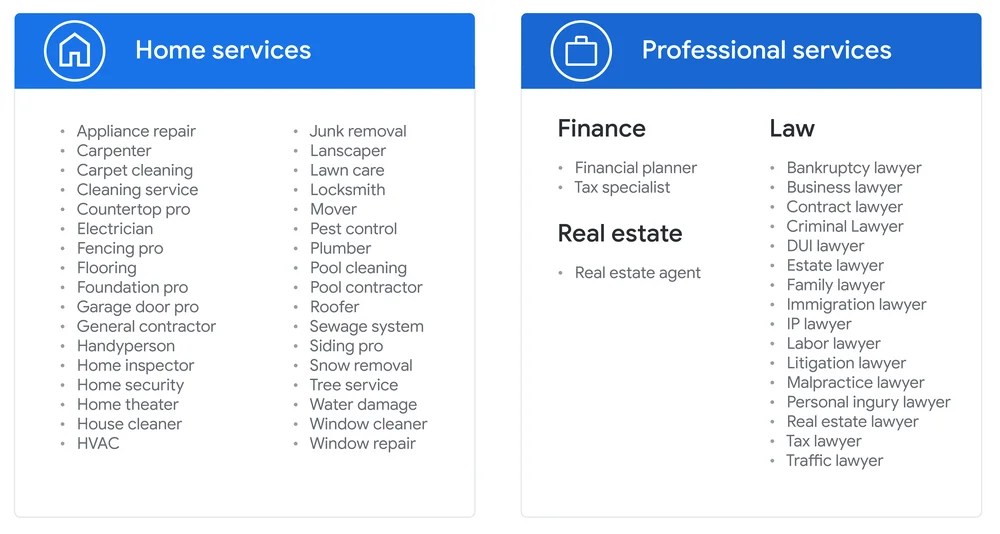 Help your business stand out with a badge of trust
Verified badges are a great way to make your business stand out and build customer trust. Home service providers can earn the esteemed Google Guarantee badge, while non-home providers may choose between either the renowned Google Screened or License Verified by Google badge for their advertisements. These certifications will provide customers with an additional layer of confidence when booking services from you, knowing that you have been fully licensed and verified as a trusted provider backed by one of the most influential companies in existence -Google!